DETAIL
【All you can drink】 Combination free! You can choose! Great deals!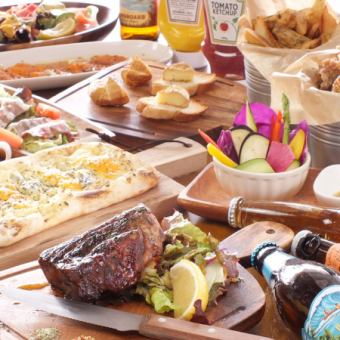 By using a coupon3980 yen
Reservation deadline

Coming to a store until two days before 17 of the desired date
You can choose your favorite things from the categories of tapas, appetizers, salads, pizzas, and mains, and you can make original courses for customers only!
Course menu
<MELLOW recommendation assortment>
Spicy raw spring roll, junkie chicken, homemade pickle
<Appetizer Choice 1 Please select 1 item from the following>
· Anchovy potato salad · Asparagus bacon
· Smoked Camembert Cheese · Mexican Choice
<Appetizer choice 3 Please select 3 items from the following>
· Stir fry mushroom lemon butter · Andean potato fly
· Raw ham slice · bacon and mushroom's foil grill
· Steamed mussels white wine · Fresh fish carpaccio
<Vegetable choice 1 Please select 1 item from the following>
· Grilled bacon salad · a lot of ingredients Cobb salad
· Bagnacauda of vegetables · Roasted fresh vegetables
<Pizza Choice 1 Please select 1 item from the following>
· Avogerita
· Four cheese pizza
<Main choice 1 Please select 1 item from the following>
· Herb grill of chicken thigh meat
· Kirishima pork steak
Homemade roast beef
<dessert>
Coupon that can be used
One course for over 8 people with reservation at the time of reservation One member free!

Presentation conditions

At the time of booking

Conditions of use

Other ticket services not be used

Expiration date

Until the end of June, 2018
2017/12/15 update